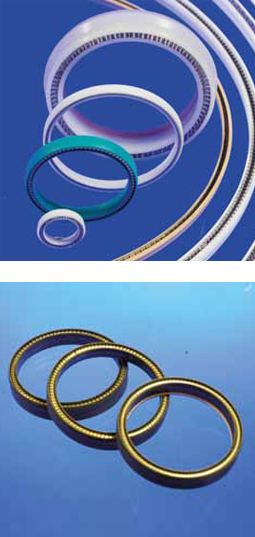 With the Unilion® range, James Walker® provides industry worldwide with the high-performance answer to fluid sealing problems where conventional products fail to give the integrity or reliability required.
Spring-energised seals are far from new – we have been manufacturing them since the 1940s. But we now offer a full range of Unilion® precision – engineered products that meet the following parameters…
Used successfully on applications at up to 103 MPa/15 000 psi
Cryogenic duties down to -260 °C
Temperature excursions up to +300 °C
Resistance to corrosive media
Efficient dynamic operation following long stationary periods
Based on these operational benefits, we recommend Unilion® for applications that preclude the use of more conventional elastomeric/polymeric seals on arduous duties in areas such as…
Oil and petrochemical
Cryogenic plant
Aerospace
Food and pharmaceutical processing
Automotive and general industry
Moreover, Unilion® seals have no storage period limitation. They can safely be held in stock on-site to meet OEM and maintenance requirements.
As a single Unilion® can often perform three sealing duties – static, reciprocating and rotary – this can also reduce your stockholding requirements and simplify inventory control.