Flange sealing improvement
The vital role of the flange gasket is too often overlooked.
Our on-site and workshop-based services are based on the vast technical expertise of James Walker® companies in the selection, manufacture and supply of the optimum gasket products and flange sealing capabilities. Moreover, our protection devices are well-proven products that help extend the operational life and long-term sealing efficiency of bolted flange joints.
Flange protectors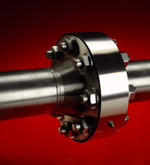 Combat corrosion and reduce maintenance costs
Protect studs, gaskets and flange faces from environmental corrosion
Easily fitted in minutes without splitting the flange
Re-usable and cost effective
Gasket installation and flange refurbishment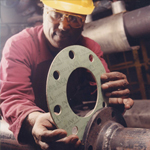 On-site and workshop based services
Undertaken by skilled site teams
Backed by experienced fitters and machinists at dedicated workshops
Top quality gaskets expertly fitted to meet or exceed existing specifications
Radolid® Caps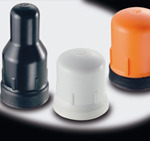 Easy-to-fit protectors for bolts & fasteners
Durable protection for bolts, bolt ends, nuts and screws
Cost-effective way to improve fastener performance
Increase product life and enhance safety