bondura® 3.3 (Ø10 – Ø500 mm)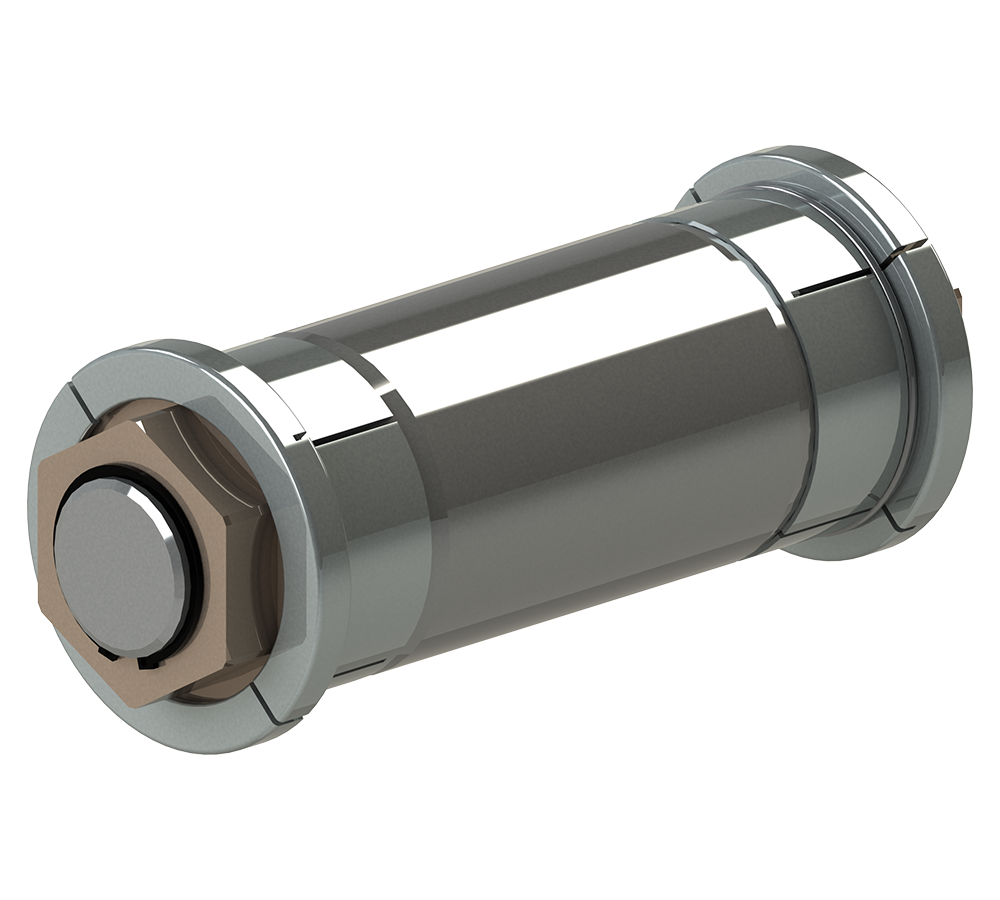 The 3.3 is the easiest bondura® solution.
It consists of one pin with tapered ends and threaded studs, two conical sleeves with connected flange nuts, circlips to secure the flange nuts and o-rings to keep the conical sleeves and flange nuts connected during assembly and disassembly. The flange nut provides axial force to the conical sleeves and in turn expansion in the support bores. This solution requires enough space to insert the pin on one side and mount the conical sleeve/flange nut assembly on the opposite side.
A torque wrench is used on both sides to apply the correct torque to the assembly. There is no need for any special tools to disassemble the 3.3.