Vibration Attenuation Products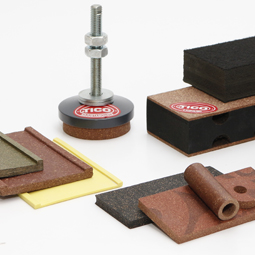 Vibration attenuation products are an essential part of any dynamic system in an industrial or marine environment.
Our range includes highly developed and proven pipe supports and machinery mounting products – all of which provide safe and sure support plus isolation from shock, noise and vibration.
The range is manufactured only in the UK, at our own facility, where we have a quality controlled production process and end of line testing. This testing verifies performance against product data sheets, giving confidence of product reliability and consistency.
Products are designed to operate in harsh environments, with its closed cell structure providing resistance to absorption of oils and water. Each product maintains its original performance through a wide temperature range, beyond that of many competitive materials.