Safety is Power, The Worlds Strongest Self-locking Nut!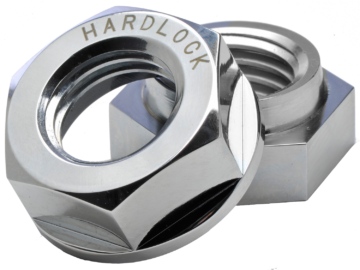 The HARDLOCK® nut also works with the wedge technique. However unlike the NORDLOCK® washer which damages the bearing surface, the HARDLOCK® nut doesn't. Same results with JUNKER test.
To send a detail and summary UP-TO-DATE presentation please contact us on info@aymara.cz (Czech, English and Polish version).