Safety is Power, The Worlds Strongest Self-locking Nut!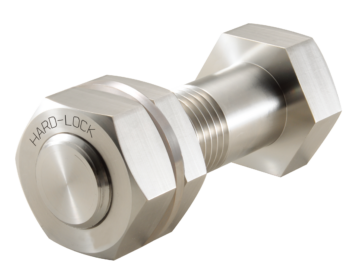 Are you an engineer in search of rustproof and vibration-resistant products? Look no further than HARDLOCK® nuts. These innovative nuts provide superior protection against rust and corrosion, thanks to their ability to be made out of any material and coated with any corrosion-resistant plating. And unlike other products on the market, HARDLOCK® nuts don't require any additional tooling or special bolts/components to function, making them a highly adaptable, convenient, and cost-effective solution for your next project.
To send a detail and summary UP-TO-DATE presentation please contact us on info@aymara.cz (Czech, English and Polish version).