SmartBolts® DTI™ in hydropower plants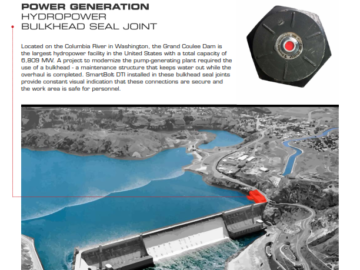 The Grand Coulee Dam is the largest hydropower facility in the United States. In a recent modernization project, SmartBolts® DTI™ provided constant visual indication that bulkhead seal joints were properly secured and confirmed the area was safe for workers.
To send a detail and summary UP-TO-DATE presentation please contact us on info@aymara.cz (Czech, English and Polish version).