SmartBolts® DTI™ on wind turbines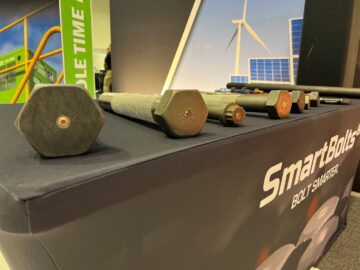 SmartBolts® DTI™ in critical bolted connections can reduce the risk associated with safety hazards in the wind turbine industry. No batteries, no power source, and no set-up required. SmartBolts® DTI™ always respond in real-time to changes in tension by changing color: red when loose and black when tight.
To send a detail and summary UP-TO-DATE presentation please contact us on info@aymara.cz (Czech, English and Polish version).